Before any sports-related treatment is pursued, it's important to know the definitive role of a sports psychiatrist.
Sports psychiatrists help with life issues and the treatment of disorders, in addition to the psychological aspects of sports competition and training.  Sports psychiatrists specialize in athletes who are facing medical and/or emotional disorders along with addressing the emotional blocks affecting performance.  They can more easily coordinate with other medical care providers given their background and training.
Sports psychologists are educators who teach techniques to help athletes better handle competitive situations. Typically, sports psychologists work on the emotional blocks that athletes face, including facing their fears and overcoming negative thinking.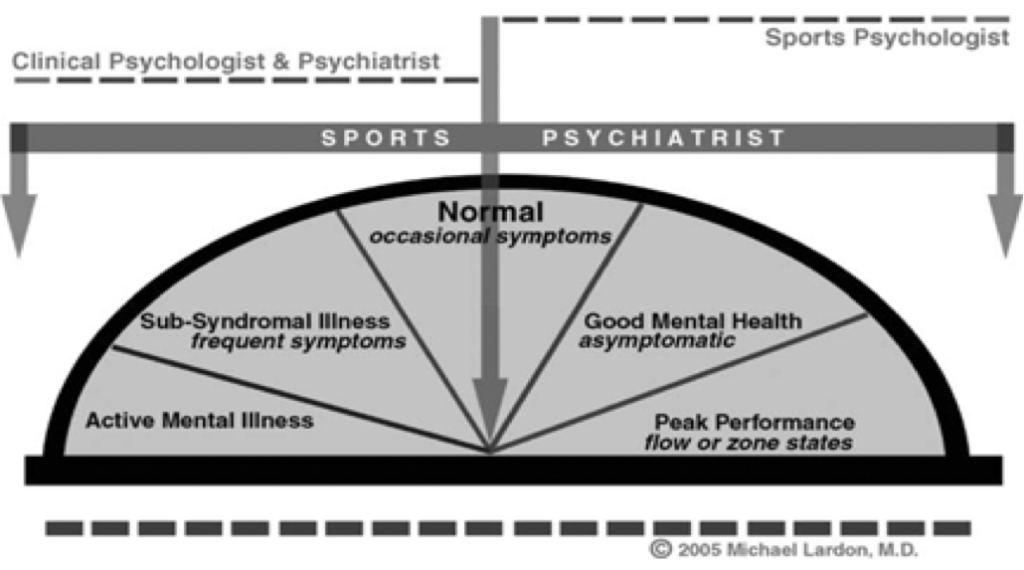 It seemed important to define our niche as distinct from the already well-established field of sports psychology. We envisioned that, rather than focusing on performance enhancement, the sports psychiatrist's work would ideally improve an athlete's execution on the field, and would be about the evaluation and treatment of psychopathology in the athlete, whether it was a premorbid illness, a problem engendered by involvement in sport, or some combination of the two.

Psychiatric Annals; October 2012 – Volume 42 · Issue 10: 359-360
Dr. Konzer has worked with elite athletes of all levels including high schools and universities, the Charlotte Hornets, NASCAR, USA Olympic teams, and SwimMAC Carolina. She is licensed to practice in North Carolina, South Carolina, and Michigan.
Ready to Speak with Dr. Konzer?
Interested in scheduling an initial consultation with Konzer Psychiatric, PC? Click "Schedule an Appointment with Dr. Konzer" to get started!