What is the difference between Sports Psychiatry and Sports Psychology?
Sports psychiatrists help with life issues and the treatment of disorders, in addition to the psychological aspects of sports competition and training. Sports psychiatrists specialize in athletes who are facing medical and/or emotional disorders along with addressing the emotional blocks affecting performance. They can more easily coordinate with other medical care providers given their background and training.
Sports psychologists are educators who teach techniques to help athletes better handle competitive situations. Typically, sports psychologists work on the emotional blocks that athletes face, including facing their fears and overcoming negative thinking.
Dr. Konzer is here to help.
Team Consultations
Whether a sports or an executive team, Dr. Konzer is available for Team Consultations to help teams hone in on their collective talents and overcome their team challenges.
Konzer Plus Performance Package
The Konzer Plus Performance Package includes four detailed assessments: Peak Performance Assessment, Clifton Strengths Assessment, BrainMap, and Nutrition Assessment. Each assessment and any documents/recommendations are individually analyzed, and a personalized performance plan is developed that is as unique to the individual.
PDF copies of the assessment results, tips, and resources based on their specific results and the suggested performance plan will be mailed individually. 
Click HERE to Learn More About the Konzer Plus Performance Package.
Individualized Treatment Plans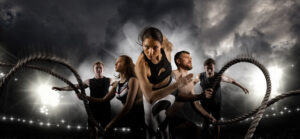 No two people are alike, and Dr. Konzer treats each patient individually to ensure the best care possible.
The sacred relationship between the physician and patient can be just as important as the medicine or therapy provided. Dr. Konzer offers a comprehensive approach to medicine and strongly believes in the importance of treating the mind, body, and spirit to achieve maximum wellness.
Dr. Konzer believes in coordinating care with the other members of the patient's care team including primary care physicians, dieticians, therapists, and trainers.
Holistic Treatment Plans
To be most effective in treatment, the root of the problem has to be reached. Dr. Konzer focuses on the whole person and works with each patient to develop individualized treatment plans to address various aspects of their lives including sleep, nutrition and exercise, relationship strategies, and coping skills.
What Dr. Konzer's Patients are Saying…
Finding Dr. Konzer in 2020 was the highlight to a year that was more challenging than any of us were prepared for in January. I love how she treats the whole person. We came to her due to sports anxiety, but I never knew how everything around my son, including me, impacted who he is and who he is becoming. She is supportive, while challenging. When my son desires to talk to her and seeing the results is worth more than anything I could have asked for. At one time, I felt like what was I doing wrong because he couldn't talk to me, but now I'm thankful that we have given him this village around him with Dr. Konzer being our glue to bring it all together. – Parent of a Football Player – High School/Rising College